Mirjeta Van Duyne
Licensed Real Estate Salesperson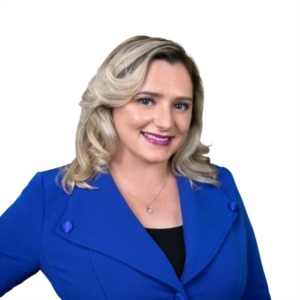 Mirjeta moved to the United States with her family as a child. She grew up in
Beacon, New York. Mirjeta was active in sports such as Track and Tennis at Beacon High School. She also received her bachelor's degree from University at Albany.
Mirjeta enjoys exploring the Hudson valley trails with her Family. She is
passionate about serving people in the housing market. Mirjeta's
son has motivated her to be spontaneous and try new things. Her drive is the
one thing that pushes her to negotiate for clients. Mirjeta's core values
as a realtor have proven to her clients that she is reliable and committed to getting them the best deal. Her ability to adapt to changes in the real estate market have also allowed her to be devoted and someone you could depend on to be on your side. 

VCHT is part of eXp Realty, the fastest-growing real estate company in the history of real estate companies. eXp is an international real estate company that operates in more than 24 countries and all 50 states. Backed by the reputation of a global company and eXp Realty's local presence, the Virginia Corbett Home Team is perfectly poised for continued success.