Sage Feighan
Licensed Real Estate Salesperson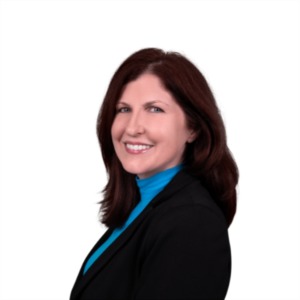 Sage grew up in Green Lane, PA and graduated from Upper Perkiomen High School and West Chester University of PA with a degree in Marketing. She also obtained an MBA in Marketing from Saint Joseph's University in Philadelphia, PA. Her parents were both teachers, with her father teaching chemistry and her mother being an elementary school teacher. Sage is the middle child between two brothers. With over 20 years in marketing, she worked as a brand manager, account strategist, account lead, and various leadership roles at both advertising agencies and various types of companies. In 2020, she married her husband in a small ceremony during covid and they decided to focus their attention on their small handmade, natural soap company, opening a store in Beacon, NY. In 2021, she decided to walk away from marketing to nuture and grow a small, flourishing business.   
Sage and her husband purchased a home in Marlboro, NY in 2021 and decided to take the leap into Real Estate, focusing on residential and commercial properties. She joined the Virginia Corbett Home Team where she will use her skills as a great listener, to ensure that she fully understands a clients complete situation in order to determine the best path that satisfies their goals/needs. Sage is always honest and transparent and does the extra mile to ensure that a client's questions and concerns are addressed. She is a constant professional who responds in a quick and complete manner, always with the client's best interest in mind. In her free time, Sage loves spending time with her husband, dog and cats, going for a long, challenging run, and reading a good book. Sage and her husband are animal lovers and regularly volunteer and make donations to local animal rescue organizations.

VCHT is part of eXp Realty, the fastest-growing real estate company in the history of real estate companies. eXp is an international real estate company that operates in more than 24 countries and all 50 states. Backed by the reputation of a global company and eXp Realty's local presence, the Virginia Corbett Home Team is perfectly poised for continued success.