Twudian "Tudi" Wallace
Licensed Real Estate Salesperson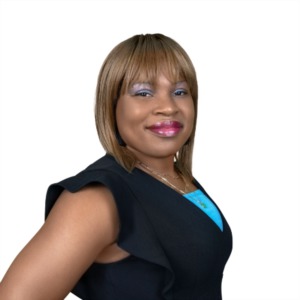 Twudian joins the Virginia Corbett Home Team with a wealth of experience in Residential Sales & Marketing, Talent Acquisition, Human Resources and Customer Service.  In her early professional career, Twudian was promoted on three occasions at Atria Senior Living. Becoming the Community Sales Director is where she gained her passion of helping people find their ideal home. This was especially gratifying, since she was helping senior citizens find the right residence. Twudian later transitioned to Resident Relations Director where she ensured that exceptional service was provided to the residents and she also managed the Concierge team. Twudian's hard work earned her the esteemed Exceptional Service Mentor Award where she was nominated and selected for going above and beyond.
Before entering her current role Twudian delved into Recruiting & Retention with Home Instead Senior Care, one of the largest networks of in-home care services and prior was a Healthcare Recruiter with The HealthSearch Group.
 Twudian is now a member of the Virginia Corbett Home Team. Here she is in Talent Acquisition & Onboarding, helping the Real Estate Salespeople get acclimated to the team.  She has always had a passion for Real Estate and is a Licensed Real Estate Salesperson, as well. This role brings the perfect opportunity for her to utilize her past experience and love for Real Estate. Twudian prides herself in providing exceptional service and is enthusiastic about training and ensuring that those she mentors are successful.
Additionally, Twudian received a Bachelor of Science degree in Marketing from Fairleigh Dickinson University in Teaneck, NJ. She stayed close to home having been raised & attending high school in Bogota, NJ. She is married and has 3 handsome children Isaiah, Ethan & Zachary.  She also is passionate about mentoring youth and provides support to children in her community. Twudian is thrilled to be a part of the Virginia Corbett Home Team. She also supports giving to those in need through charitable organizations. If you are interested in a career in real estate, don't hesitate to reach out at:
twudian@virginiacorbetthometeam or 845-305-6176.

VCHT is part of eXp Realty, the fastest-growing real estate company in the history of real estate companies. eXp is an international real estate company that operates in more than 24 countries and all 50 states. Backed by the reputation of a global company and eXp Realty's local presence, the Virginia Corbett Home Team is perfectly poised for continued success.